About Us
Groovit started in 2006 with just 2 small classes and has grown to be a well-known and respected dance school. Groovit now offers several classes to a range of age brackets plus abilities and often has a waiting list of eager students hoping to join the exclusive classes. Groovit is the only dance school in the Franklin area offering classes specialising solely in Hip-Hop dance....

---
Our Crew
---

Caitlin
CHOREOGRAPHER | INSTRUCTOR
Caitlin is one of our longest standing members here at Groovit. With her energy and passion, she always has a fully booked class! Caitlin preforms and competes with the well-known crew "Ambush" so even when she's not at Groovit she will still be dancing. She recently got an amazing opportunity to travel to California to perform at Disneyland alongside 15 other talented Auckland dancers. Caitlin spends a lot of time out with our Waiuku classes but you will be sure to see her at the studio.
---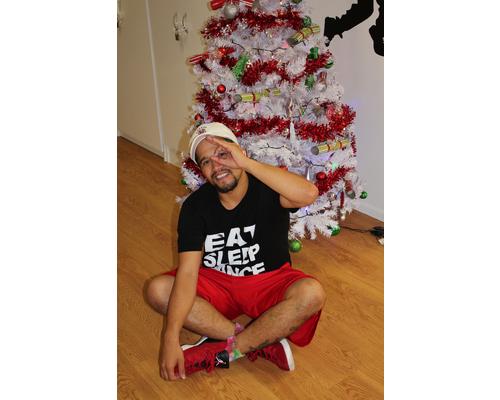 Chevy
CHOREOGRAPHER | INSTRUCTOR
Chevy is a well experienced & educated dancer/choreographer. Chevy dances with Auckland based company Identity Dance Company. We are lucky enough to have Chevy take majority of our elite crews here at Groovit as he always manages to do a splendid job. Chevy is well skilled in many different types of genres of dance. Chevy has represented New Zealand several times at Hip Hop international even managing to bring home some medals. Our advanced students love gaining knowledge from Chevy and they also love his sense of humor!
---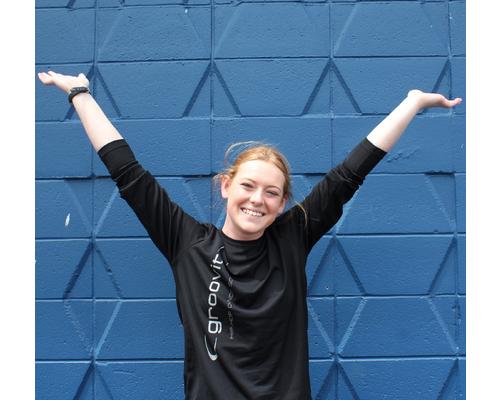 Shannon
CHOREOGRAPHER | INSTRUCTOR
Shannon is a bubbly young instructor that teaches some of our Moday classes at Groovit. She has been a part of the Groovit family from a very young age and has always loved to dance! Shannon is currently busy balancing her new university life alongside her high achieving hockey commitments but always finds the time to dance! Shannon's always smiling and her students love her!
---

Ben
CHOREOGRAPHER | INSTRUCTOR
Ben is our instructor for our all boys crew Dudez and Street Bops 2. Ben has been a longstanding member here at Groovit and has recently been selected to dance with the Identity dance company where in dances in their Swaggernauts all male crew & Yung ID. Durning 2017 Swaggernaughts went over to Arizona to compete in the world Hip Hop championships and came away with 4th place. Groovit has seen Ben work hard over the years and we are lucky to have him as an awesome instructor. Ben has an awesome attitude, great dance skills and some major swagger. The kids always love learning slick moves from him.
---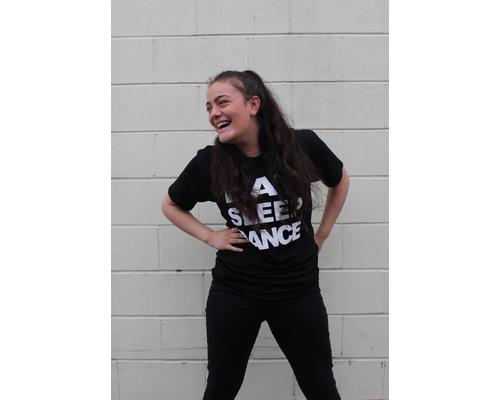 Latesha
CHOREOGRAPHER | INSTRUCTOR
Latesha is a ridiculously talented independent dancer with big things planned in the near future. Latesha is a member of a crew called Ambush from Dancebeat Academy who have recently returned from a comp in Holland with the hopes of heading to Hawaii in 2019 to compete in another. Latesha has been dancing for Groovit for the past 5 years and is eager to get into teaching! Latesha may be young but she is great at what she does! We can't wait to see what the future holds for her.
---
Amber - Lee
Amber-Lee Is the newest member of our Groovit team. Amber-Lee stared Groovit back in 2010 and danced for 4 years in classes Stylee Steps, Street Bops and the elite Ka-Motion Krew. Since then she has gone on to perform with junior crew "The giants" Competing at a national and international level which included competing at the world superior battlegrounds in Melbourne Australia! Now at the age of 16 she is dancing with the well-known and respected "Identity Dance Company" in the Varsity mega crew Yung ID were she recently competed at the World Hip Hop Championships in Phoenix, Arizona. Amber-Lee is excited to be a part of the Groovit team and we look forward to her sharing her passion and knowledge to our students.
---

Ezra Moe
Ezra started his dance journey at 8 years old. Now 18, a dance studio is like his second home. Ezra oozes with street swag and has competitive Hip Hop performance experience locally, nationally and internationally. A current member of Dancebeat Academy's adult crew AMBUSH and lead choreographer boys crew The Calvary, Ez has been teaching dance for 4 years. His classes are high energy, fun and will most definitely bring our your inner gangsta! Ez also doubles a Graphic Designer to both DBA and Groovit. This guy has many talents.
---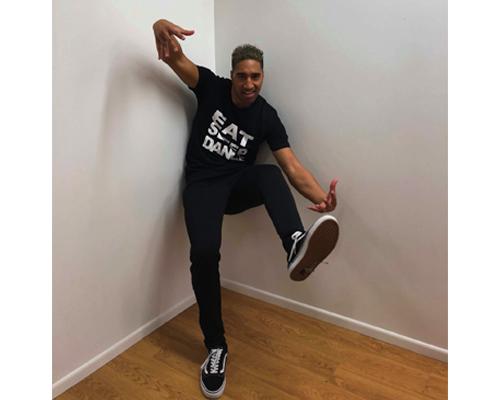 Jordan Ikitule
Jordan has been a dancer and a choreographer for the past 9 years. He lead and choreographed the well known Eclipse dance crew and Khaos dance crew which went on to compete at world hip hop international. He also danced in Prestige and competed in both HHI NZ & World of dance. Jordan started Imitate Me Dance Company (IMDC) when he was only was 19yrs old which is now currently focussed on school and corporate programmes. Jordan is currently dancing with the west Auckland crew Ambush.
Jordan says he's heard a lot about Groovit and that hes excited to be a part of the team this year working with the dream team A-SAP!
Jordan is also happily married with a beautiful 3yr old daughter with another bun in the oven!
---

DeAdre
DeAdre is a long-standing member here at Groovit. She has danced in many Groovit Elite crews such as, Ka-motion, Kickz and A-SAP. DeAdre has also danced and competed with the well-known West Auckland crew Ambush even competing with them in Holland managing to place 5th. DeAdre is super excited to be working with the female adult crew "Urban Troop" she can't wait to push them to their full potential. With heaps of experience under her belt DeAdre can't wait to get in the studio and get teaching.
---